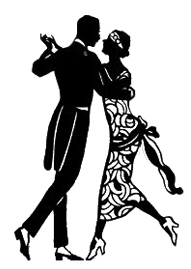 A Special Gift For You!
Planning a first dance at your wedding?
Here's a special guide to help you look "picture perfect" for your first dance--fast! Get these dance teacher's "insider secrets," distilled from 20+ years of helping beginners just like you:
---
Your First Dance: 7 Easy Secrets to Looking Fabulous for Your Wedding Dance
(Even If You're a Klutz or Don't Know a Single Step!)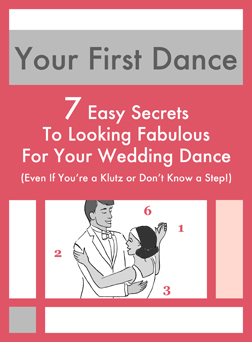 Find out:

How to hold each other in a perfect "dance embrace" so you look awesome in photos (and you'll feel most comfortable, too!)
How to smile naturally even if you're sweating bullets
The ONE thing that causes couples to look stiff and wooden, and the incredibly easy fix for it, so you can look graceful and relaxed!
...and more!
These are tips you can use tonight, and you won't learn them from your photographer or find them easily on YouTube.
Just enter your first name and email below, and you'll get immediate access to the guide.
---